---
I may earn a small commission from links on this page, but I only recommend quality products I trust.
---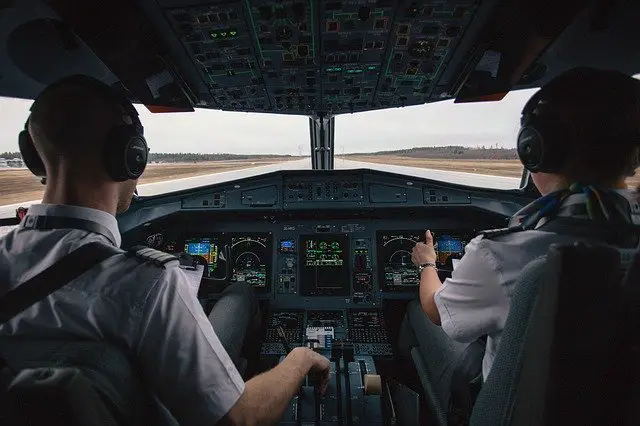 Pete has been flying aircraft for the last 20 years. He has flown everything from light piston aircraft up to heavy jets as both First Officer and Captain. He's currently enjoying life flying the Airbus A330 for a major international airline.
Having always been an avid reader of all things aviation, I've always found there are so many amazing stories about military aviation – from its beginnings in the First World War, through World War II, the Vietnam War and into modern times.
As a young man, before I was old enough to fly (I actually ended up getting my pilots licence before my drivers licence) I read anything I could find that had anything to with aviation.
Some of the most memorable, and most inspiring, revolved around military aviation and the dedication and, often times sacrifice, that was displayed.
Below is a list of what I consider to be some of the best military aviation audiobooks currently available.
I'm always on the lookout for my next audiobook – if you've any recommendations I'd love to hear from you. [email protected]
Thanks,
Pete


All of the books below are available on Audible.com. Audible is a service I use personally and for new users you get one free audiobook with a 30 day free trial (which can be cancelled at any time).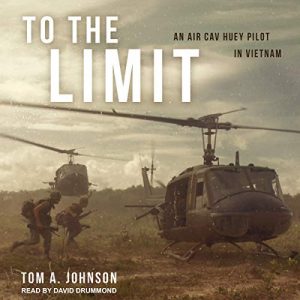 To the Limit: An Air Cav Huey Pilot in Vietnam
I recently came across To The Limit after finishing another audiobook about the Vietnam war ( Across The Fence – highly recommended). The narrator does an excellent job of setting the scene of Tom Johnson's amazing experiences in the famous First Air Cavalry Division – one of the most decorated battalions of the Vietnam War.
To The Limit tells of Johnson's fascinating experience as a Huey pilot in battles for Khe San, Hue and the A Shau Valley. In one account, after a Huey crashes into a lake at night, he describes a harrowing low-level rescue attempt – it was pitch black and the only way he could avoid flying into the water was to have his soldiers dangling their legs over the side and yell when then felt water.
In another encounter he describes in amazing detail being shot down in the A Shau valley and surviving for days with the real risk of either being killed by the NVA or being killed by friendly fire.
Why I recommend this audiobook: I thoroughly enjoyed listening to this – a fascinating account of what it was like to become a Huey pilot in Vietnam. From his initial training at Fort Wolters all the way to historic battles at An Khe and others, Johnson does a great job of making the listener feel like they're right there with him in the cockpit.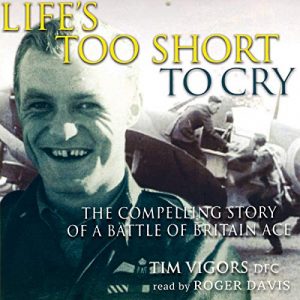 Life's Too Short to Cry
This amazing memoir of Timothy Vigors was almost lost to history. Recently discovered and made available, it tells the incredible story of Vigors first hand account of World War 2.
Raised in Ireland and educated in Eton and Cranwell, Vigors ended up in France in 1940 flying Fairey Battle bombers. After the Fall, Vigors saw heroic duty in the skies over Dunkirk and in the Battle of Britain.
In January 1941 Vigors transferred to the Far East, initially as a flight commander with 243, then with 453 Squadron RAAF, and in December of that year he lead a flight of Buffaloes tasked with covering the sinking Prince of Wales and Repulse. Almost burnt alive he was able to successfully bail out of his cockpit, only for the Japanese pilot to return and try to shoot him while he was in his parachute. He remember advice given by a fellow pilot and began to climb up the ropes of his parachute to avoid the Japanese bullets. He was lucky to make it to the ground and was medically evacuated to Java and then on to India.
Why I recommend this audiobook: From a military aviation point of view there is nothing better than hearing firsthand accounts from those who experienced it. Life's Too Short to Cry is no exception. With vivid personal accounts of fighting on both fronts against German and Japanese adversaries, this is a fascinating audiobook that will leave you wanting more.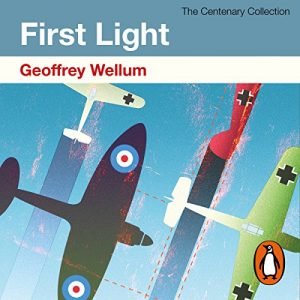 First Light – Geoffrey Wellum
I remember reading First Light as a teenager many years ago. It's actually the current audiobook I'm listening to at the moment and I really enjoy the writing style of the author and the excellent narration.
First Light begins just before the start of World War 2. The author, Geoffrey Wellum, decides he would like to fly aeroplanes and joins the RAF 2 months before the outbreak of the war. Wellum takes the listener through his early training on Tiger Moths and the Harvard before becoming the youngest in his squadron to pilot the Spitfire.
The author takes the reader along on patrols over England and bomber escorts over France. If the author hadn't become a pilot he should have become a writer – with his gift for story telling he really brings the people and machines he encountered to life.
Why I recommend this audiobook: This one is a true World War 2 classic. Wellum and his narrator combine to do an excellent job and you will feel like you are right there with him doing barrel rolls in his Spitfire over Wales or in the pitch black darkness of his first solo night flight. This audiobook is a pure gem and required listening for anyone interested in a firsthand account of flying Spitfires in the Battle of Britain.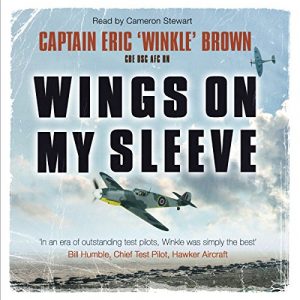 Wings on My Sleeve: The World's Greatest Test Pilot Tells His Story
2,407 aircraft carrier landings. First aircraft carrier landing of a jet aircraft. 487 different aircraft types flown. Survived 11 plane crashes and the torpedo sinking of his ship. What a resume!
Wings on My Sleeve tells the remarkable story of Eric Brown who, in 1939, was on a trip to Germany when the war broke out. Arrested by the Gestapo, but subsequently released without them realising he was an RAF reserve pilot, Brown returned to England and joined the navy Fleet Air Arm.
Brown became a test pilot and over the course of his career went on to fly more aircraft types than anyone else in history. In 1945, as one of Britain's few German-speaking pilots, Brown went to Germany to test Nazi jet aircraft and interviewed, among others, Hermann Goering and Hanna Reitsch.
Why I recommend this audiobook: As one of one of the most interesting pilot careers in history, Wings on My Sleeve is an essential read for any pilot or anyone with an interest in military aviation. Having flown more aircraft and made more aircraft carrier landings than anyone, Brown has an amazing story to tell. And it's not just aviation – his interviews of captured Germans gives a really interesting perspective on their political beliefs and loyalty to their cause.
What gets your vote for the best military aviation audiobook? Is there one audiobook in particular that really stands out for you, or that you really learned from? I'd love to hear from you! [email protected]



If you found this article interesting please take 5 seconds to share this on your favorite social media. Thanks so much, I really appreciate it! [email protected]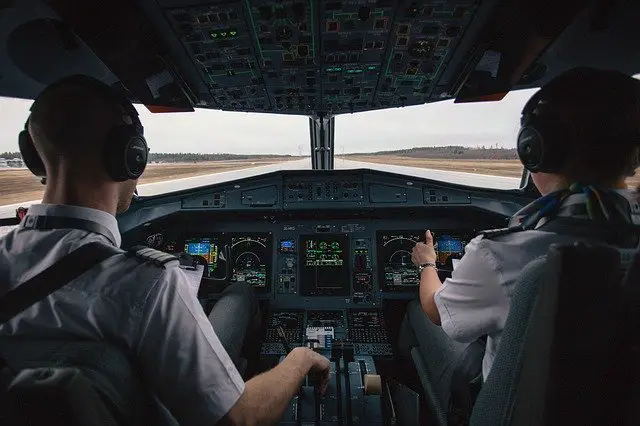 Pete has been flying aircraft for the last 20 years. He has flown everything from light piston aircraft up to heavy jets as both First Officer and Captain. He's currently enjoying life flying the Airbus A330 for a major international airline.